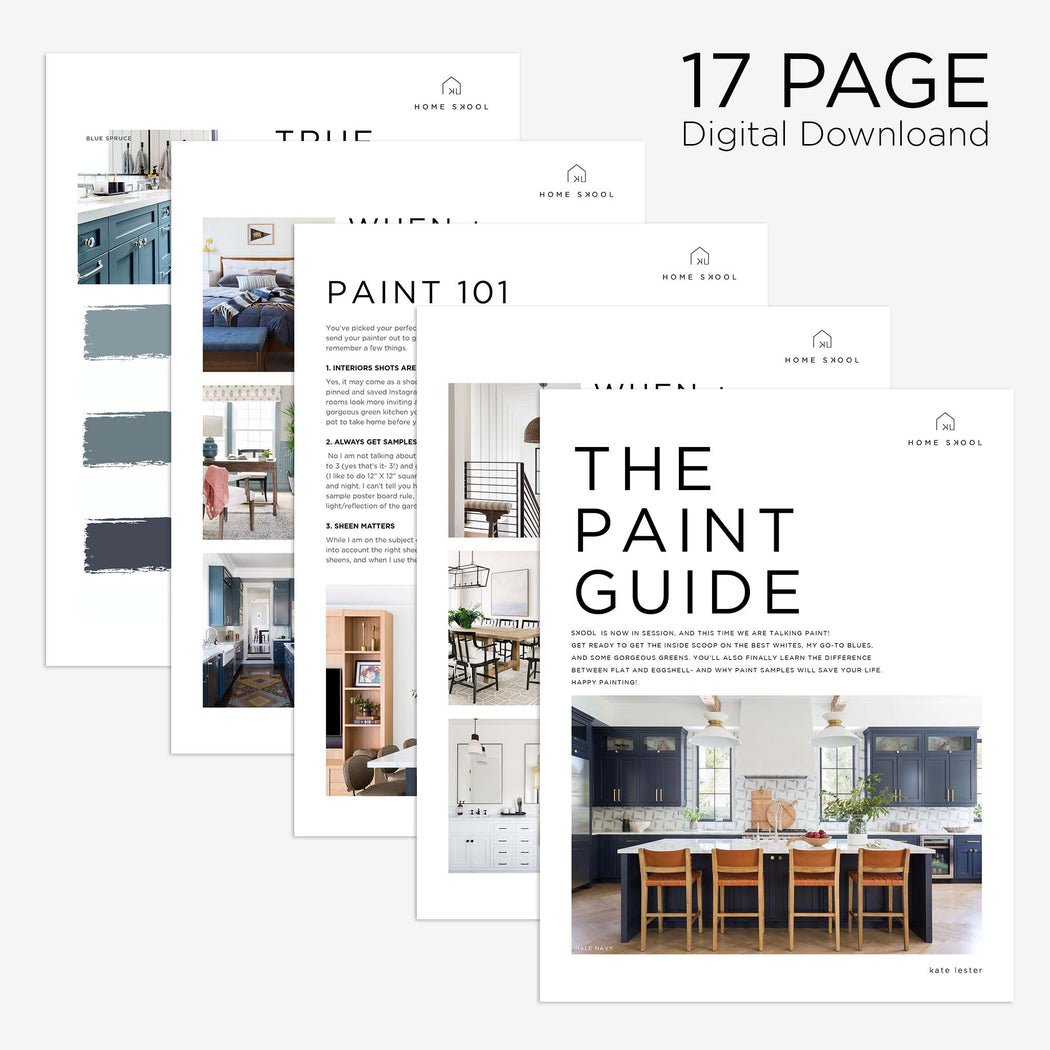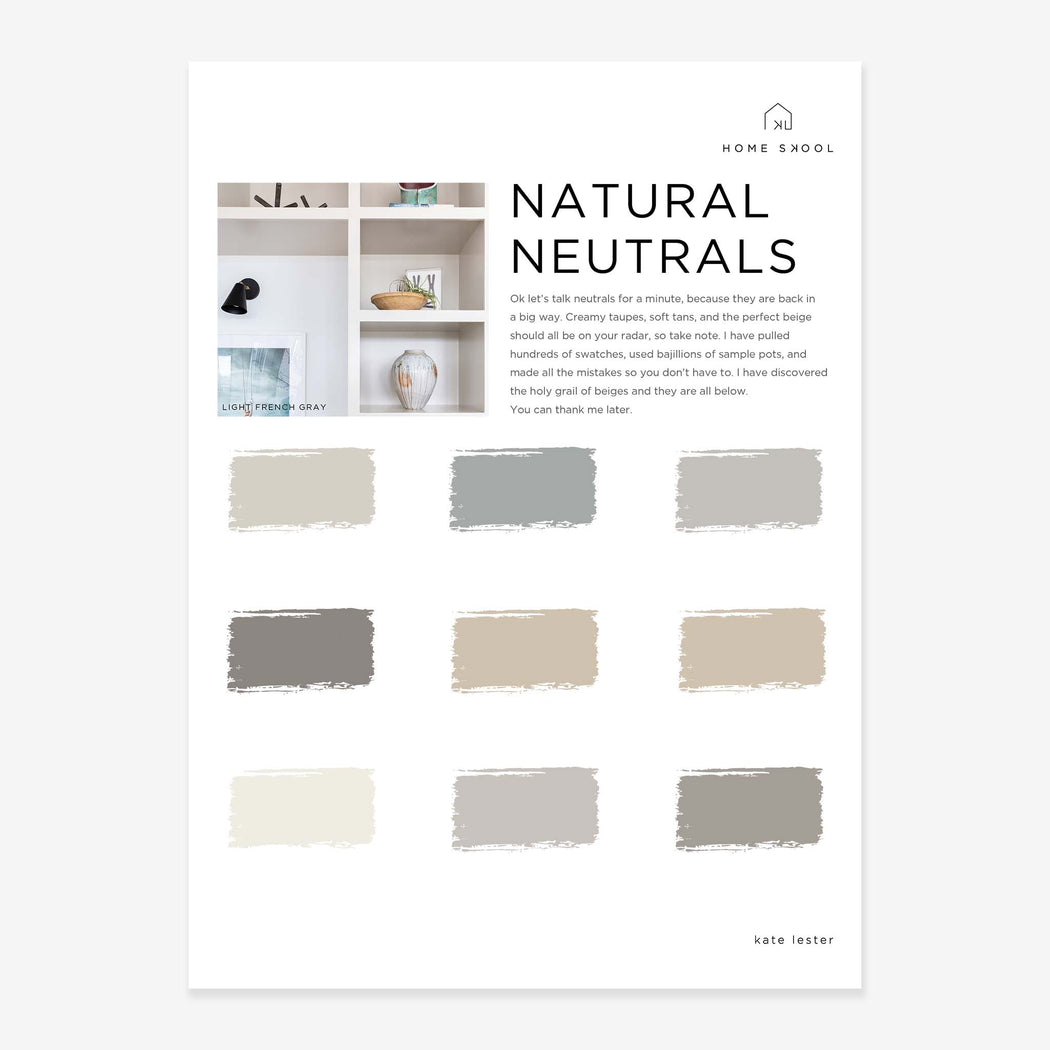 Introducing The Paint Guide, a comprehensive 17 page downloadable pdf guide filled with everything you need to know before you embark on your next home painting project!
Throughout these pages are all of my favorite paint hues, tips, tricks, and a detailed sheen guide so you can answer all of those finish questions like a pro.
This is our paint bible! It's a curation of all of our favorite hues that we go-to over and over again. We've sampled hundreds of colors and made all the mistakes FOR YOU! This guide is must-have for designers who are just starting out, people who are building a home without the help of an interior designer (thoughts + prayers), or those who want to refresh the palette of their existing home!

What this is NOT: This is not booklet of all of our project imagery with the corresponding paint colors. Professional photography and the editing process often distort paint colors, so doing that doesn't help you at all! Instead, we curated our favorite paints by hue, so you can sample one or two and find the one that is the right fit for your space!
xo- K
ps - see our digital products terms and conditions.