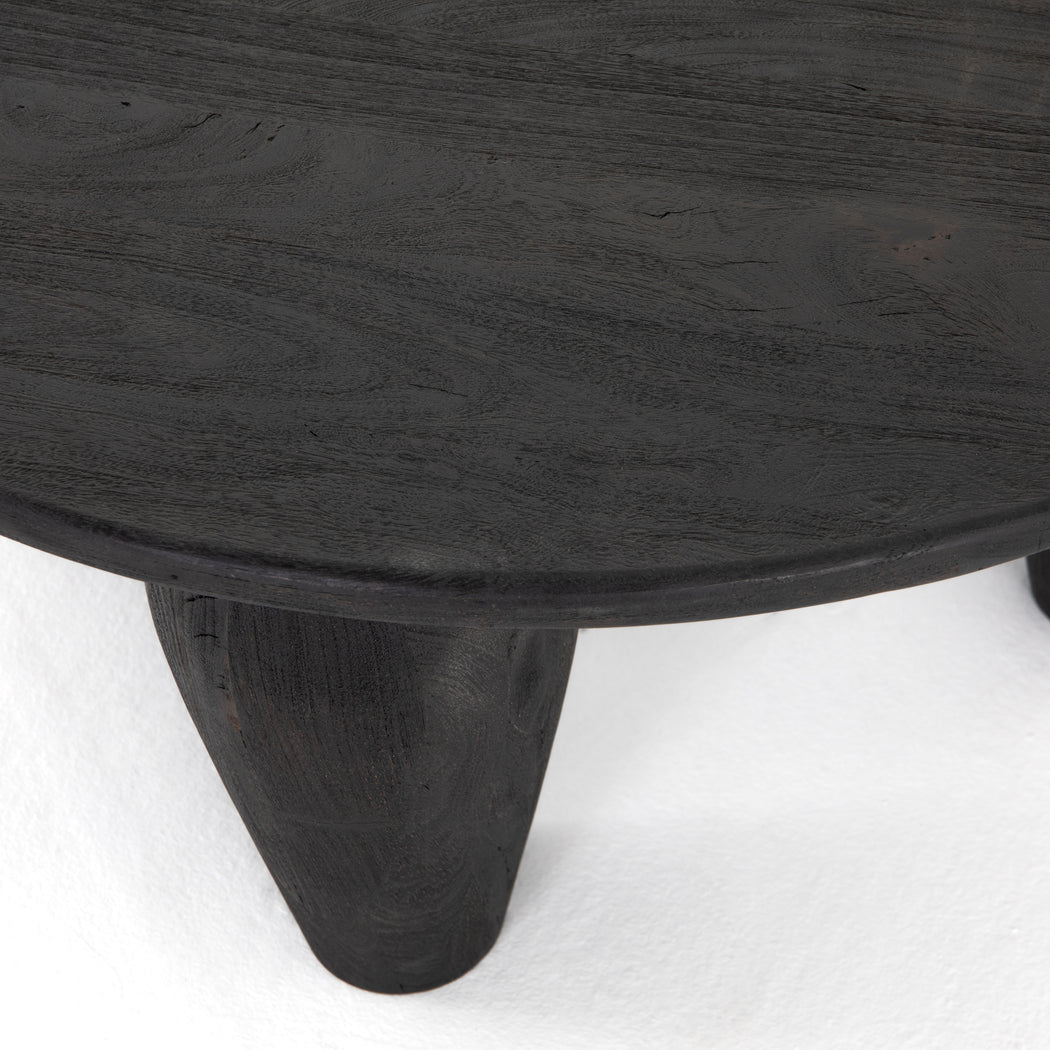 Maricopa Coffee Table
Shapely, substantial legs support a slim, rounded tabletop of light black-finished reclaimed woods, for a global, organic look and handcrafted vibe.
Dimensions: 38.00"w x 38.00"d x 16.00"h
Material: Mixed Reclaimed Wood
Estimated Lead Time: 4-6 weeks 
Please email hello@katelesterhome.com for inquiries and freight fees.
Once ordered, the item will be available for pick-up from our Hermosa Beach store or delivered (within a 50 mile radius) for an additional shipping fee.
Local pick-up is required within 48 hours of item arrival at our Hermosa Beach shop. Orders not picked up within the 48 hour window are subject to fee each day thereafter.